Livonia Fire Department Apparatus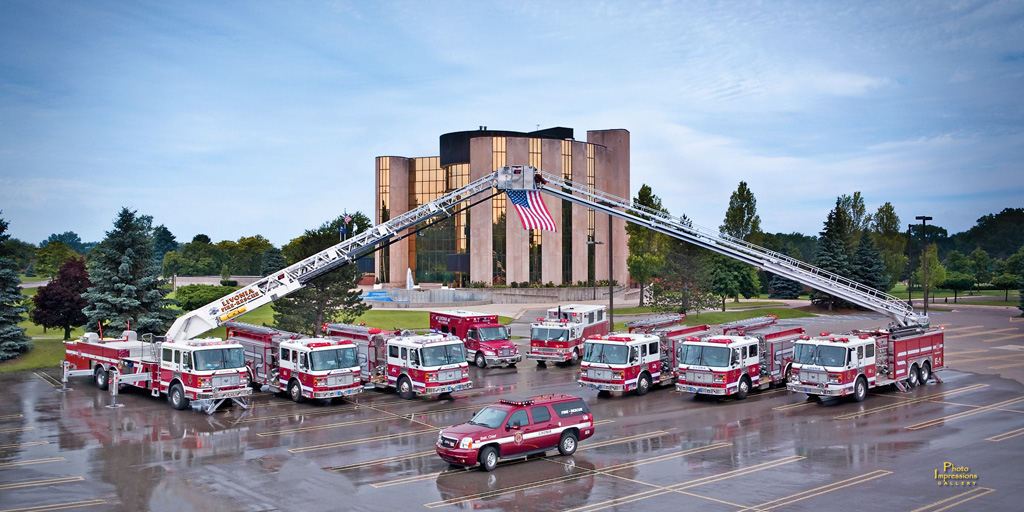 Photos Copyright 2010 Michael Ferguson "Photo Impressions Gallery"
http://www.photoimpressionsgallery.com/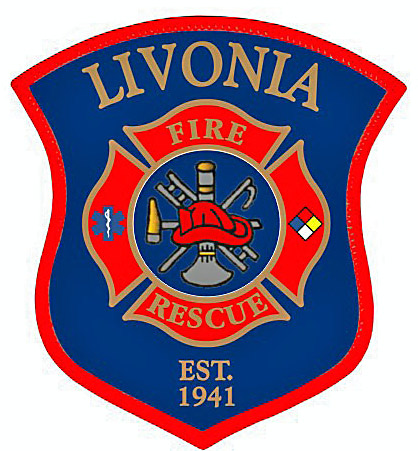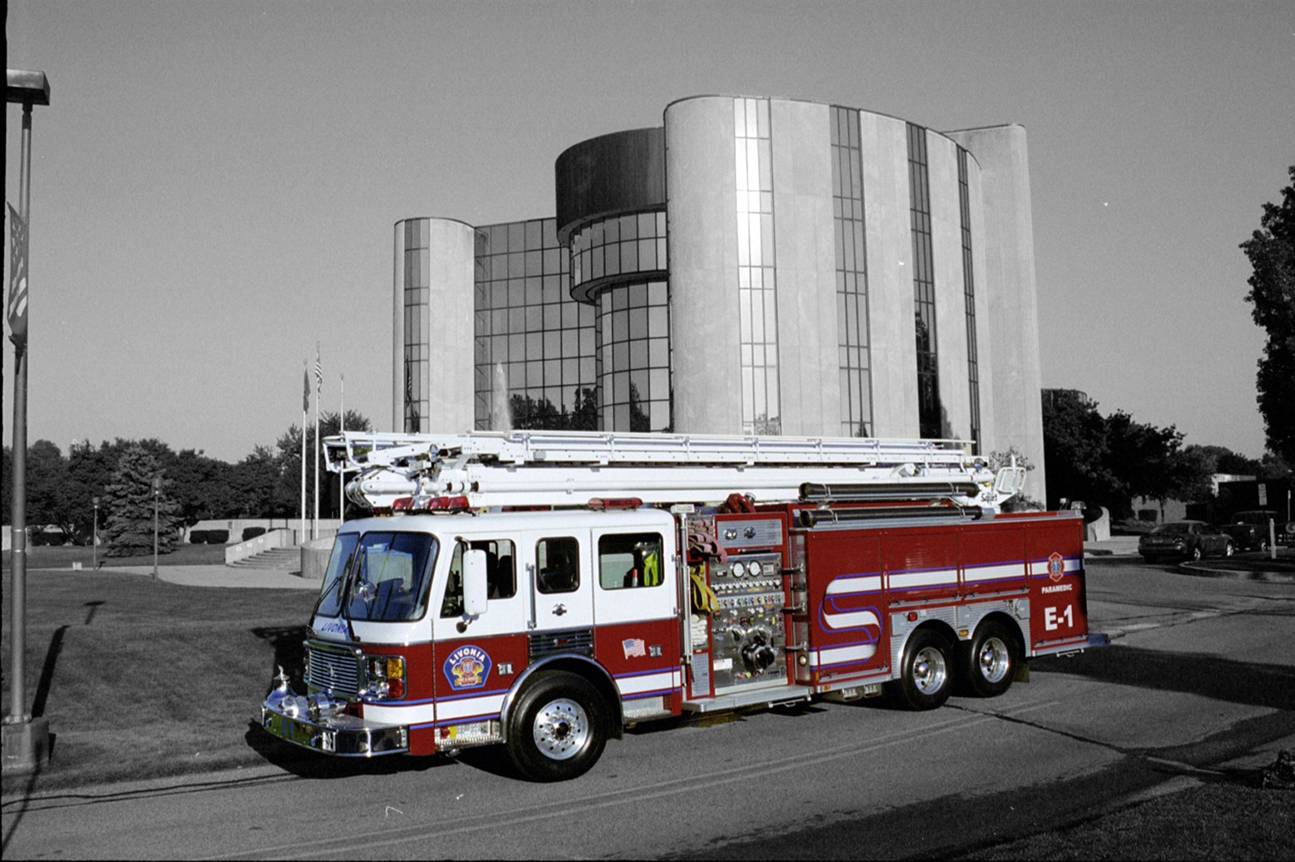 Engine 1
E-1 is housed at Station 1 and responds to all commercial and residential fires. It has a 75ft ladder/squirt, 1000 gallon water tank, auto-deployable delouge gun, on board foam and can pump water at 2000 gallons per min. E-1 is also a licensed Paramedic unit with medical supplies and extrication equiptment like the Jaws Of Life.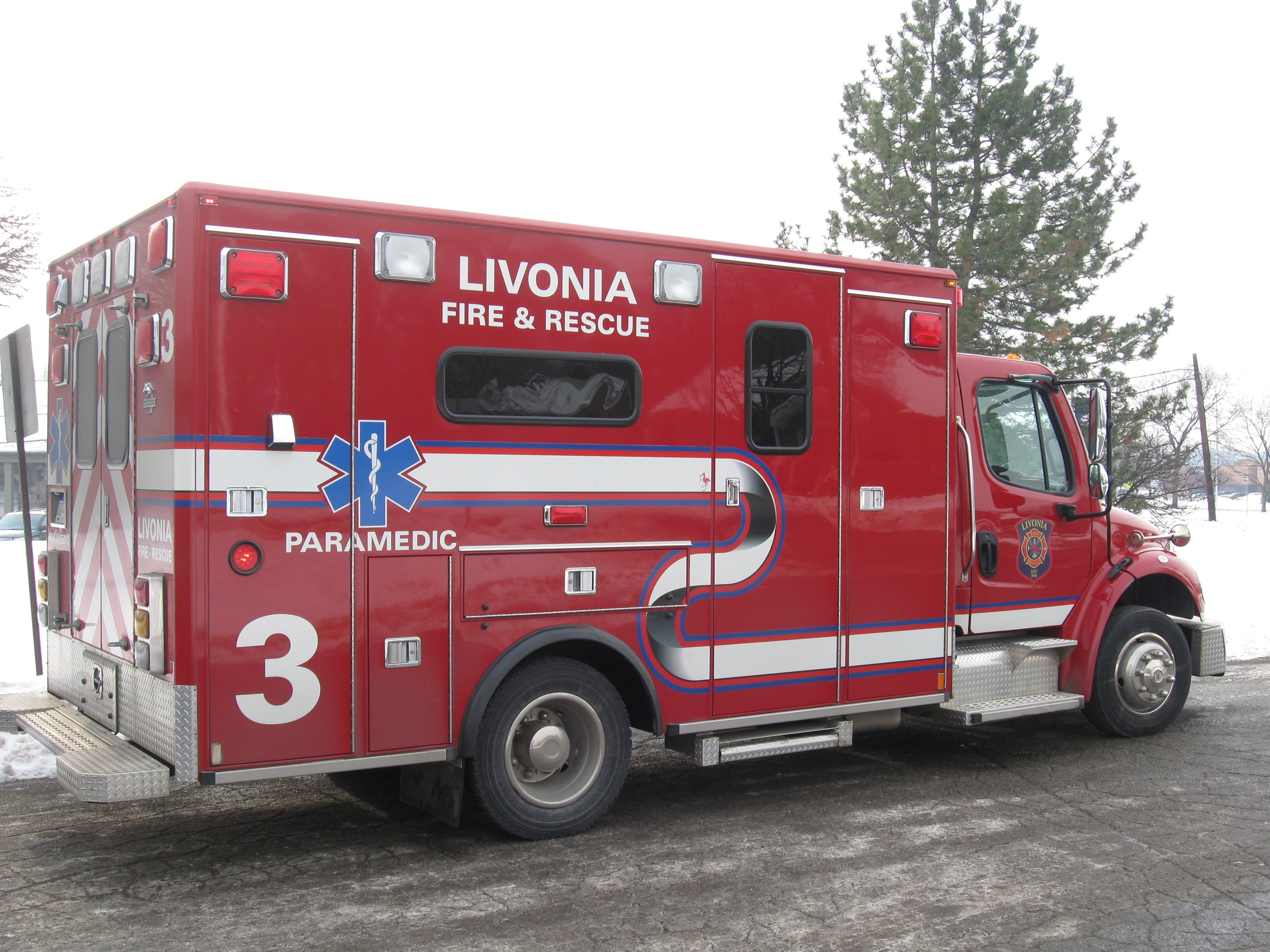 Rescue Squad
Livonia Fire Department has 5 rescue squads, one squad at each of our fire stations. All are licensed Advanced Life Support vehicles, capable of treating and transporting muliple patients. They also carry our turn-out gear and SCBA's for responding to fires.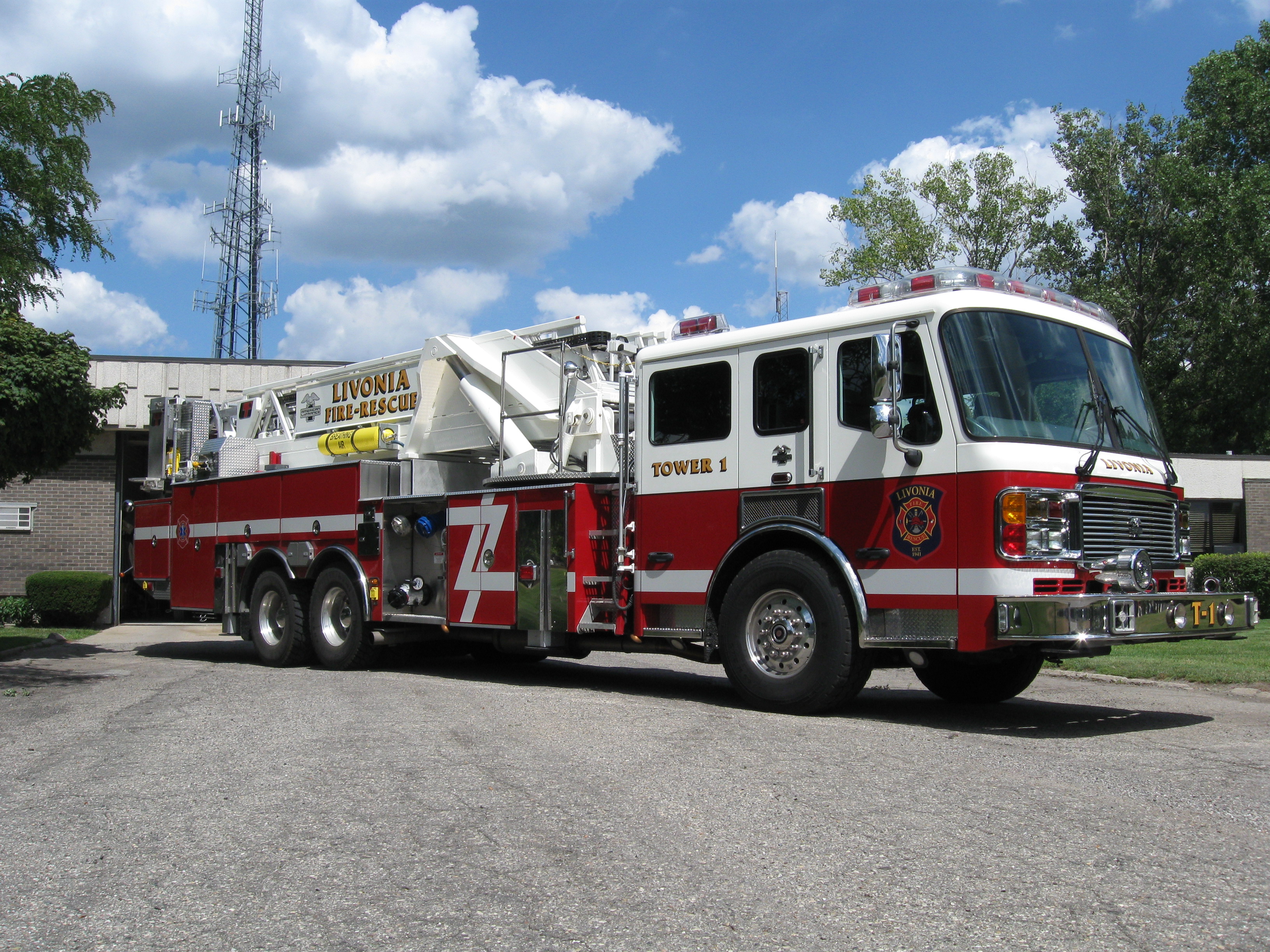 Tower 1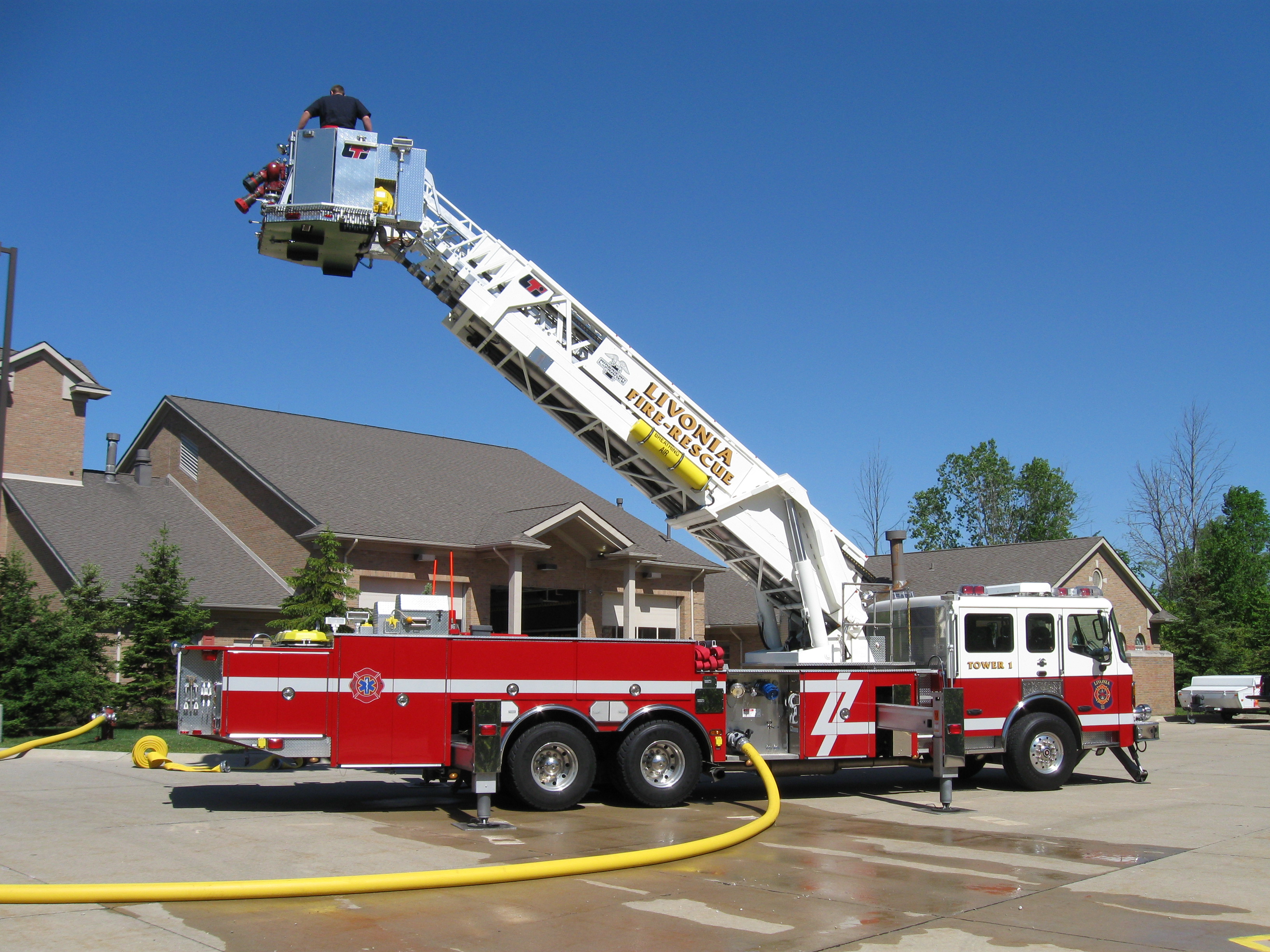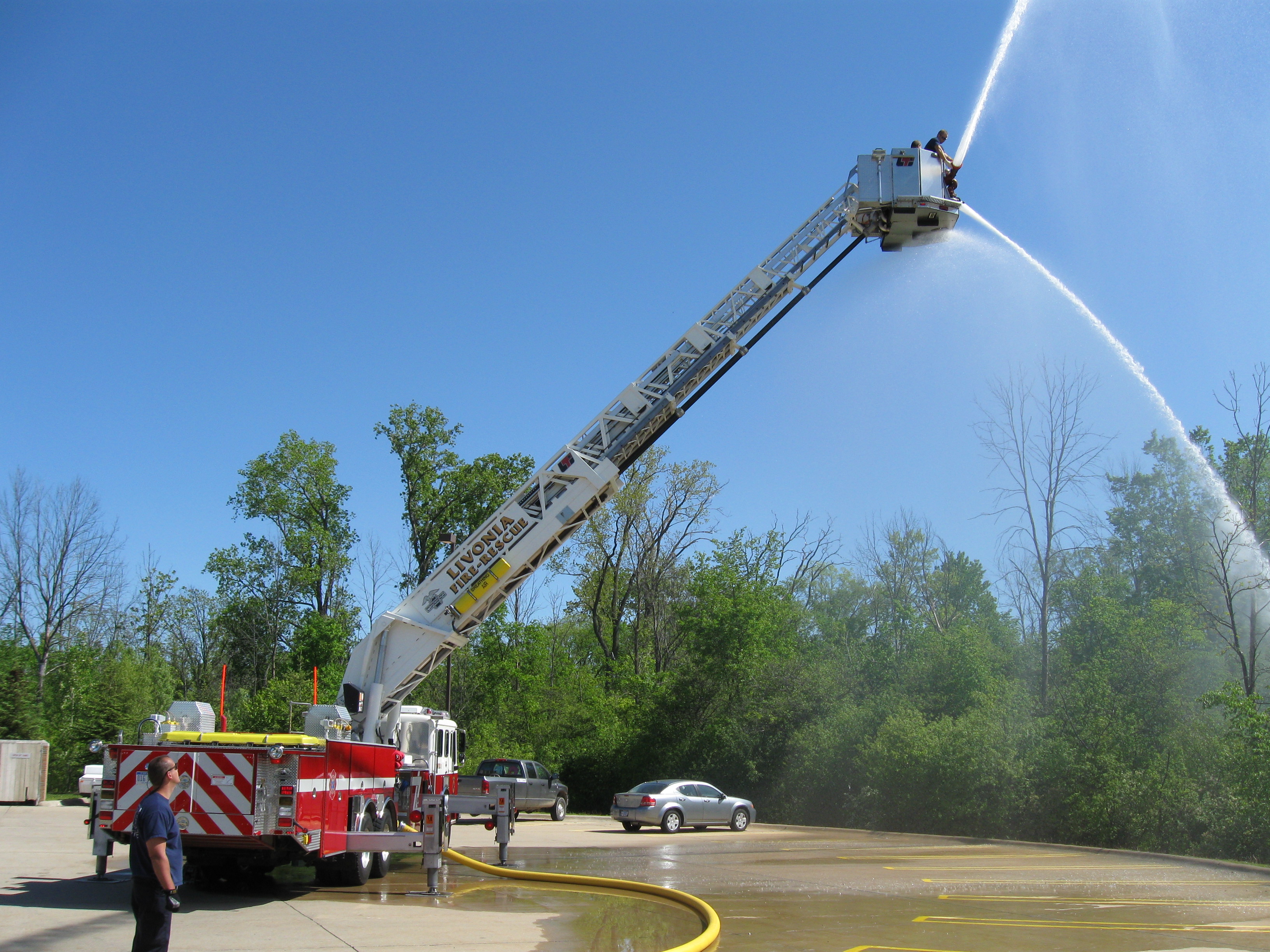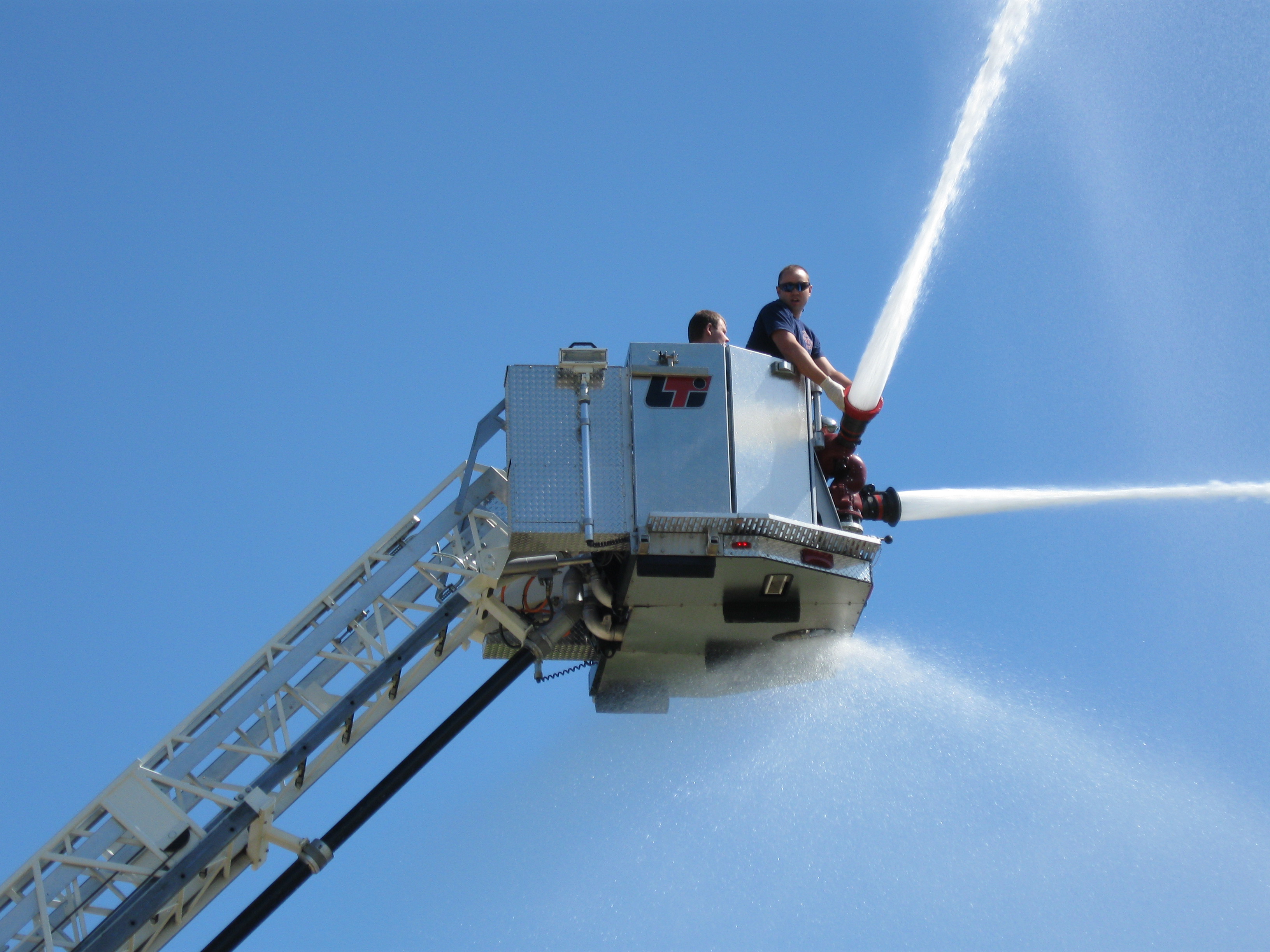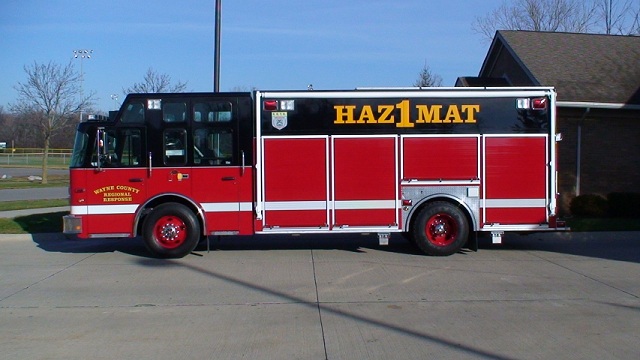 HAZMAT 1
Livonia Fire Department houses Western Wayne County's Hazmat Truck. Several members of the Hazerdous Materials Response Team are Livonia Firefighters. If you would like to learn more about the team check the "About Us" Link in the Main Menu.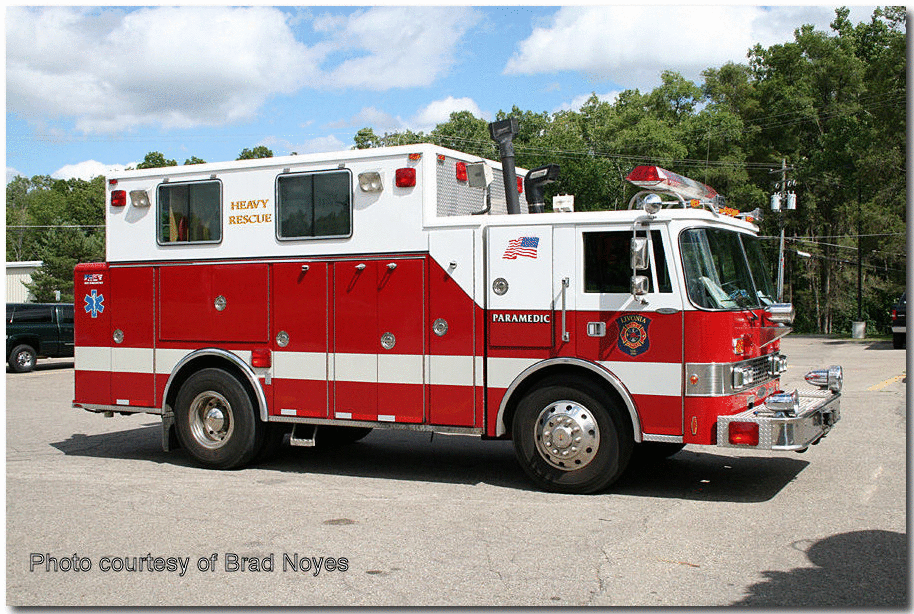 HEAVY RESCUE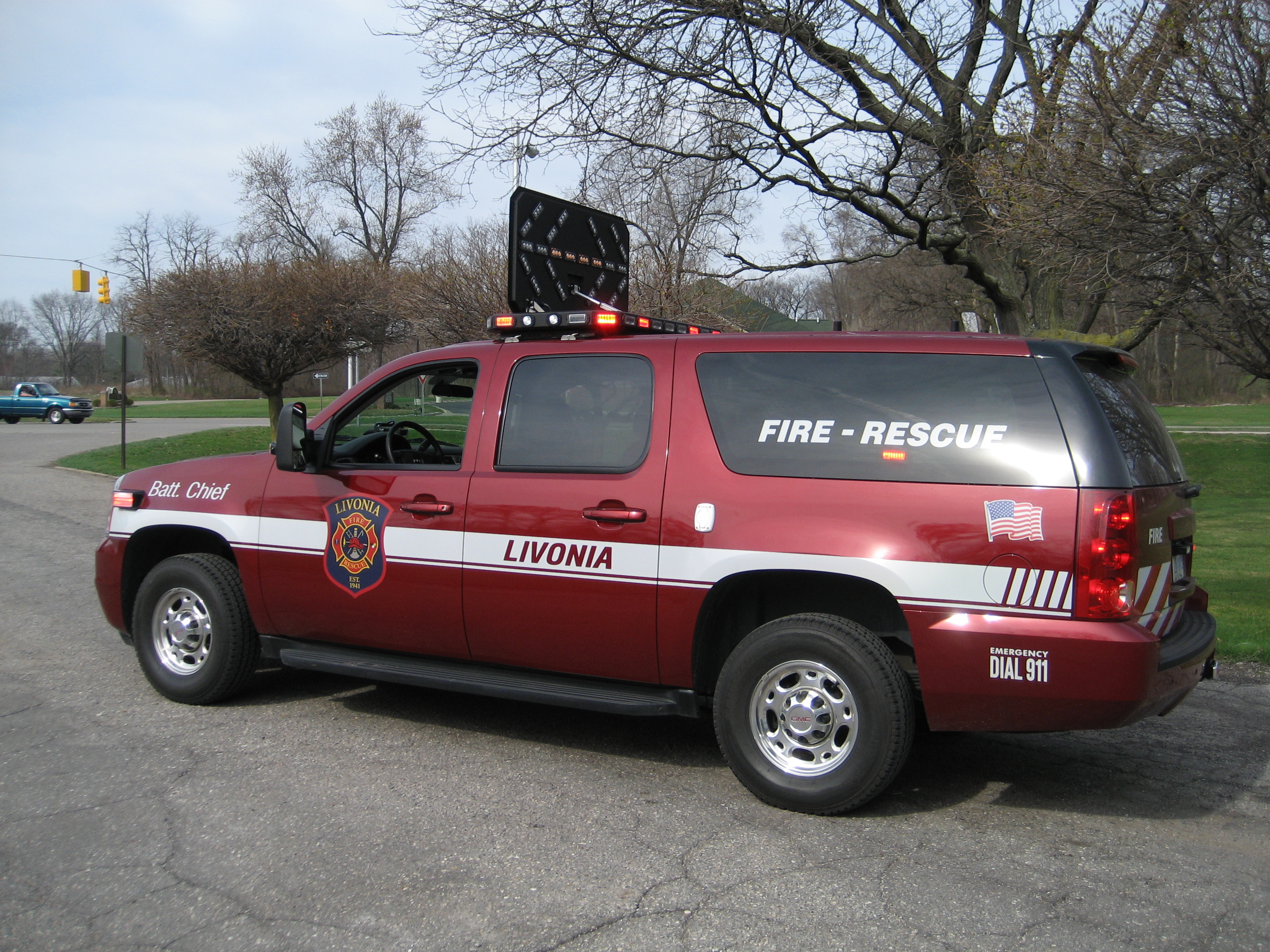 Battalion Chief (BC-1)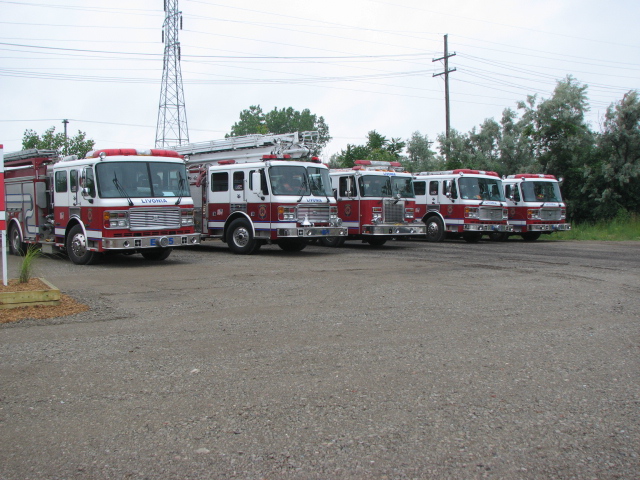 All 5 Fire Engines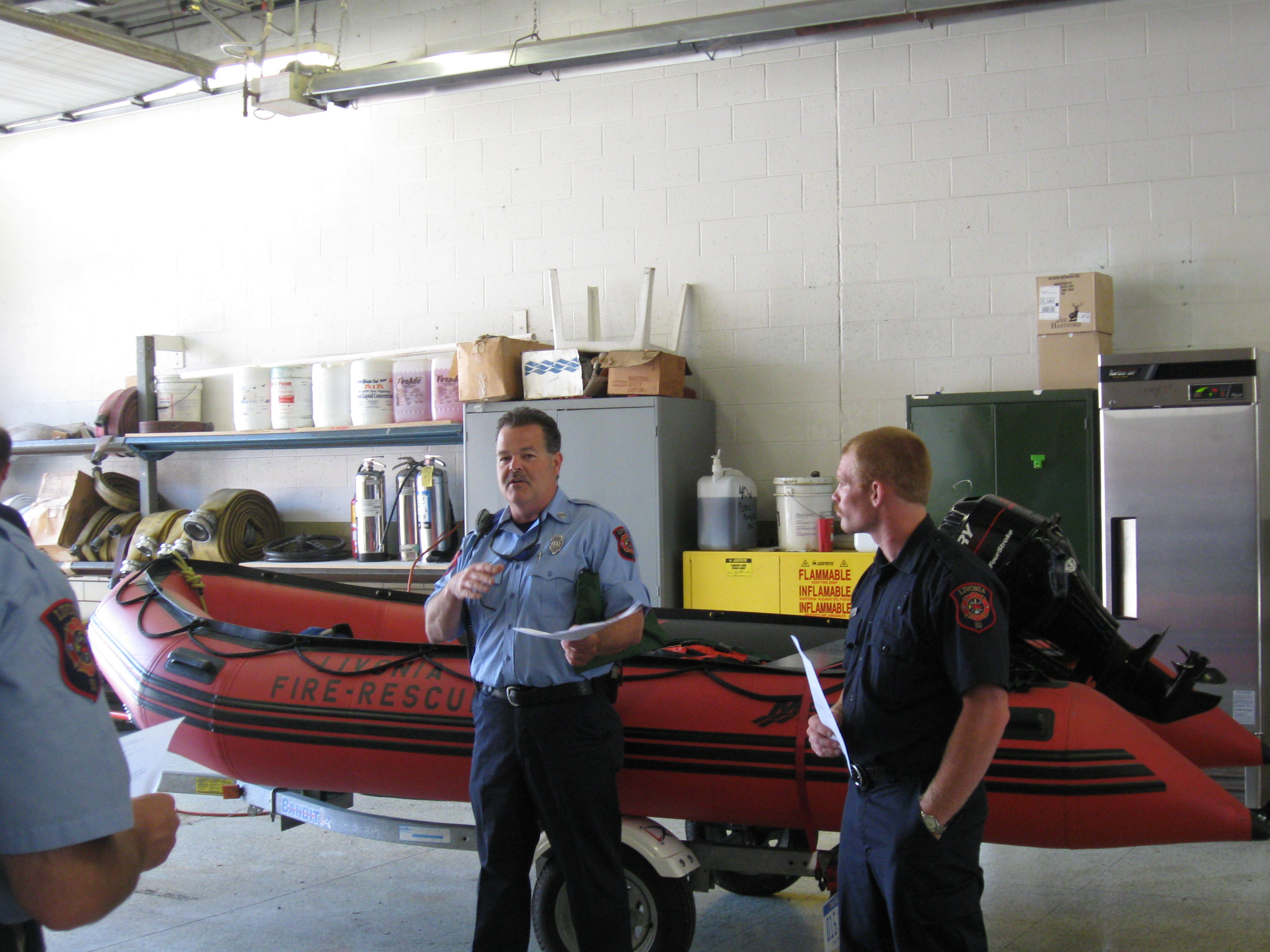 Rescue Boat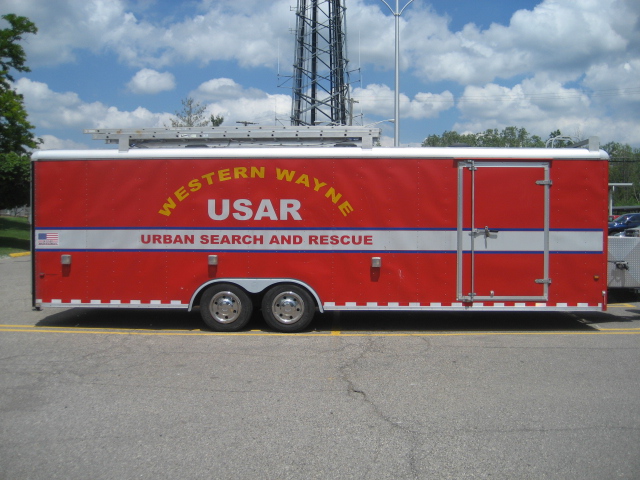 Western Wayne USAR Trailer
Page Last Updated: Jul 18, 2012 (19:53:42)